10 Day Sugar Detox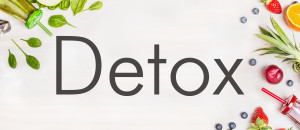 Sugar is the main culprit for many of our health problems: inflammation, fatigue, weight gain, bloating, hormone imbalances, acid reflux, high blood pressure and lots more. In this detox we will eliminate sugar, learn healthy ways of eating, help your body burn fat better and balance blood sugar levels. This is a great way to jump start your metabolism! I will be following some of Dr. Mark Hyman's guidelines from "The Blood Sugar Solution, 10-Day Detox Diet" book, as well as a few of my own strategies for detoxing from sugar! You can do it with my support!
I will provide a daily schedule and strategies on how to stop food cravings, manage stress (which by the way makes you hold on to fat and can bring about illness), strategies to decrease your toxic load, and much more! Three meals a day and two snacks are allowed. Foods we will be avoiding: dairy, grains and sugar.  I will provide recipes and support throughout the 10 days using the private Detox Facebook group as well as email and text communication. Join the Detox Community and reclaim your health!
The next 10 Day Sugar Detox starts on TBA!  Once payment is received I will email handouts. Email me with any questions or to find out when my next workshop will be.
Workshop Features:
Date: TBA
Price: $110.00
Comes with Goody Bag
Access to recipe book & helpful handouts
Access to Facebook Group
Daily check ins
What people are saying about this workshop:
*By signing up for this workshop you accept the release  & waiver of liablility terms stated here.