About Me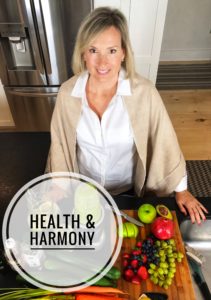 Hi! My name is Anne Dwyer. After working in the Health Care Industry as a project manager and a stay at home mom to 3 boys for several years, I decided to follow my heart and go back to school to become a certified health and wellness coach through The Institute of Integrative Nutrition. Why did I choose this road you ask? Well, I struggled with many health issues like, depression/anxiety, hormonal imbalances, and digestive issues (to name a few) for many years! Then when premature menopause hit, these conditions worsened and I developed a thyroid disorder that drained my energy. I went doctor to doctor and my answer was always "take this pill" or "your blood work is normal"! Imagine my frustration or maybe you have been there. Conventional medicine has its place in helping heal people but it doesn't get to the root cause of illness. I wanted to know why my body is failing me!  I discovered that by changing my diet to align with my body's chemistry, avoiding foods I am sensitive to and by making some simple changes in my lifestyle, I was able to overcome or lessen many of my illnesses. If you are struggling with health issues, it could be a simple change in your diet that makes you feel better. For me, it was a long road to health and wellness, but it doesn't have to be for you!  Let me help you get to better health faster.
What you put in your body now will determine your long-term wellness. Are you curious if certain foods are making you feel tired, giving you brain fog, aches and pains, or digestive issues? Are you tired of not feeling yourself and want quality of life?  I can help you!  Schedule an initial consultation with me today. Come see me at my new location at Santi Holistic, 37 Derby Street Hingham!
I manage clients throughout the South Shore. After filling out a health assessment form, I assess a client's overall well being but allow the client to drive our conversation toward the desired areas of focus. You will receive forward-thinking, holistic care that combines traditional health concepts with both ancient and modern practices. At Santi Holistic you will have access to IgG food sensitivity testing-test for 96 foods or 185 foods (by a simple finger prick), DNA Fit testing, hair analysis and candida testing. I also offer group detox programs to jump start your metabolism. Check out my workshop tab!
Disclaimer: I am a certified Holistic Health Coach and certified by the American Association of Drugless Practitioners. I am not a medical doctor, dietitian nor nutritionist. I make no claims to any specialized medical training nor do I dispense medical advice or prescriptions. I do not diagnose or treat any diseases.