Hormone Reset Detox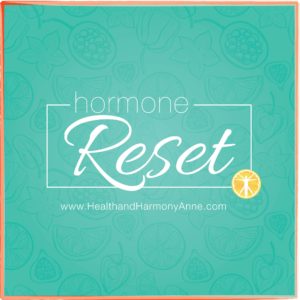 Are hormones making you crazy?! Do you feel cranky, have periods of brain fog or forgetfulness? Has anxiety gotten the best of you? Maybe it is fatigue getting you down. Throw in some digestive issues or body aches and you got the symptoms of a hormone imbalance! This Reset is a fast-track to finding balance and helping you feel yourself again! If you want to learn more about what foods are good for balancing hormones then this Reset is for you! All will benefit-young, old, female or male!  Join me to get back on track in only 7 days.  You will feel more balanced, energized and lighter!
What You Can Expect:
Learn how certain foods are having a negative effect on your hormones
Learn the signals your body is giving you and allow them to guide you to make better choices
Learn healthy food alternatives and receive lots of recipes
Learn the 7 hormones that are key to fixing your metabolism
Find out if your body is acidic or alkaline through pH testing
Learn the importance of Self care to manage stress so that stress doesn't manage you
Receive a Reset goody bag
This program is done on-line: private Facebook group (optional), texting, email and one teleconference call to kickoff reset on March 16th, 2020
 I follow the expertise of Dr. Sara Gottfried, bestselling author of THE HORMONE RESET DIET, Harvard educated and OB/GYN. 
Email me with any questions!
Workshop Features:
Date: 03/16/2020
Price: $85.00
Receive a Reset goody bag
Access to recipe book & helpful handouts
Access to Facebook Group
Daily check ins
---
What People Are Saying About The 7 Day Hormone Reset: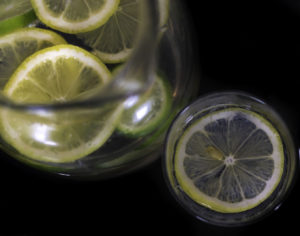 "It was a great experience and I am very thankful I did it. So glad I took this journey and I am very thankful for all your encouragement and knowledge."
— Heather
"Thank you, Anne! I am feeling good and I lost 4lbs! More learning on this journey. The more of these I do with your guidance the more it's sinking in and becoming the norm!! Loved seeing everybody's food pictures so inspiring!"
— Charlene
"Loved the video with healthy alternatives. I always learn something new with these detoxes and am able to implement one or two things in my daily routine. Thanks for putting up with me and all your knowledge!"
— Amy
"Anne! I feel great! Just finished a cardio yoga class and I feel so strong! Thanks for helping me cleanse out all the bad…I feel renewed!"
— Julie
"I feel good and totally happy! The meals were great and what I found most helpful was all the information on how the different foods affect your body. Totally made the switch over to almond milk for things like my coffee, etc. Love ghee…I would have never tried it but it was wonderful! Also, love the dry brush…feels awesome! Thank you so much! You have SO enlightened me!"
— Melanie
"Very happy with results! I feel much better. I was feeling very bloated and puffy! Thanks!"
— Karen
"Thank you, Anne! I am very pleased with the results and am actually going to continue with this way of eating! I have felt great and honestly, never hungry. Also, I have lost 3-4lbs which was a great side effect!"
— Jessica P
"I feel great! So glad I did it. Definitely, have more energy, my skin is great, and I lost a few pounds! I am going to keep it up."
— Missy
"I am glad to have established some new habits. Your daily support and inspiration you gave through emails and texts were wonderful."
— Margo
"Definitely feel mental alertness is better and food tastes better. I plan to continue with the plan to work towards a healthier lifestyle! Thank you for all of your support!"
— Jessica C
*By signing up for this workshop you accept the release  & waiver of liablility terms stated here.